On May 14th, on the occasion of Mr Edmond Yervant Azadian´s visit to Argentina, two relevant activities took place at Tekeyan Cultural Center: the first one, a friendly informal meeting between Mr. Azadian and members of the media, written press, scholars of the Armenian Cause and community representatives.
Then, Dr. Aren Shaheenian, Locum Tenens of the Armenian Apostolic Church, together with the Archbishop Kissag Mouradian and the reverend fathers, Egishe Nazarian, Mesrob Nazarian y Drtad Ohanyan officiated the blessing of the new elevator installed at the Tekeyan Cultural Center.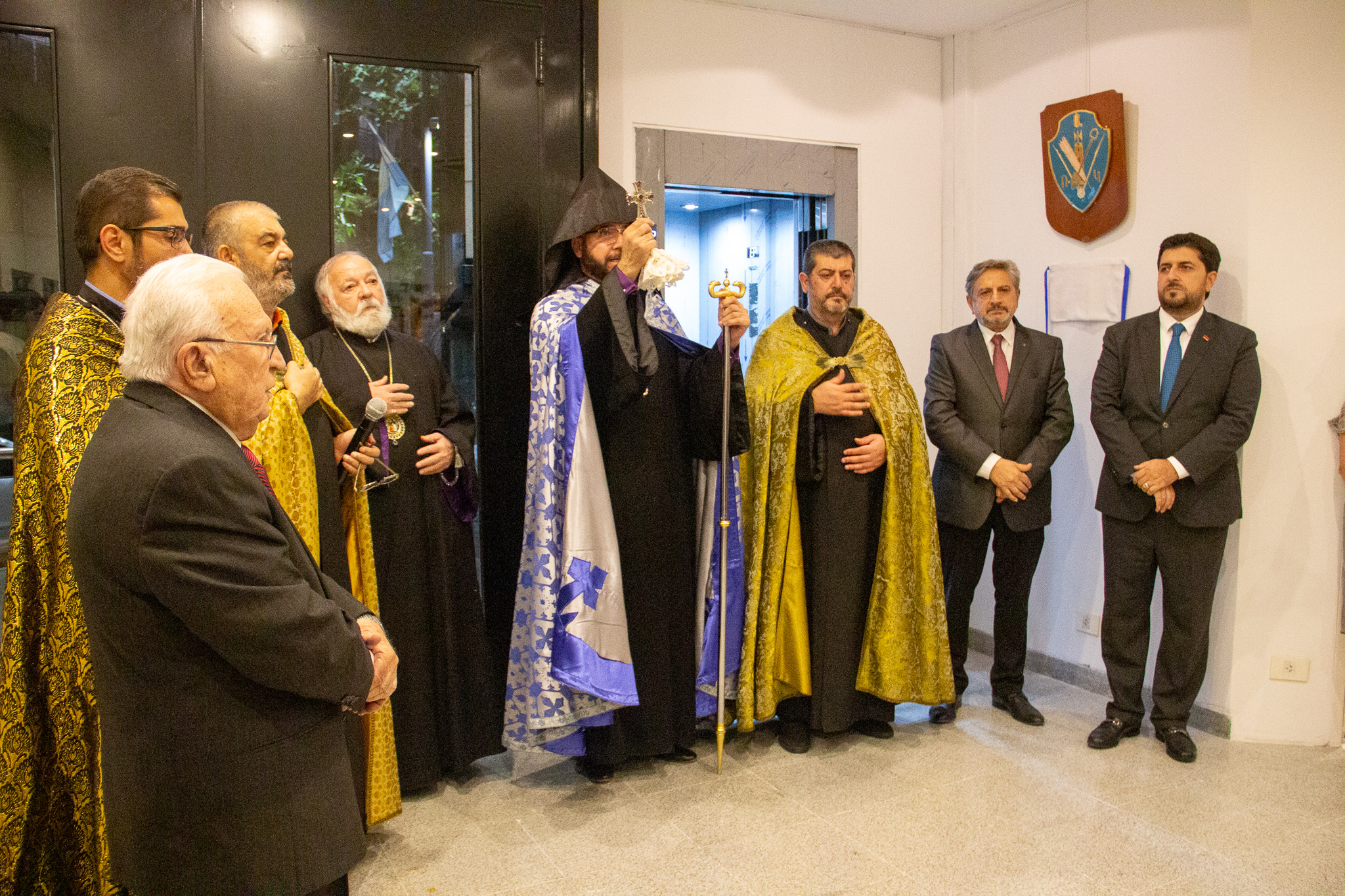 Afterwards, a conmemorative plaque in memoriam of Nahabet Nahabetian, great benefactor and leader of Tekeyan Cultural Center and the Armenian Democratic Liberal Party of South America, was unveiled.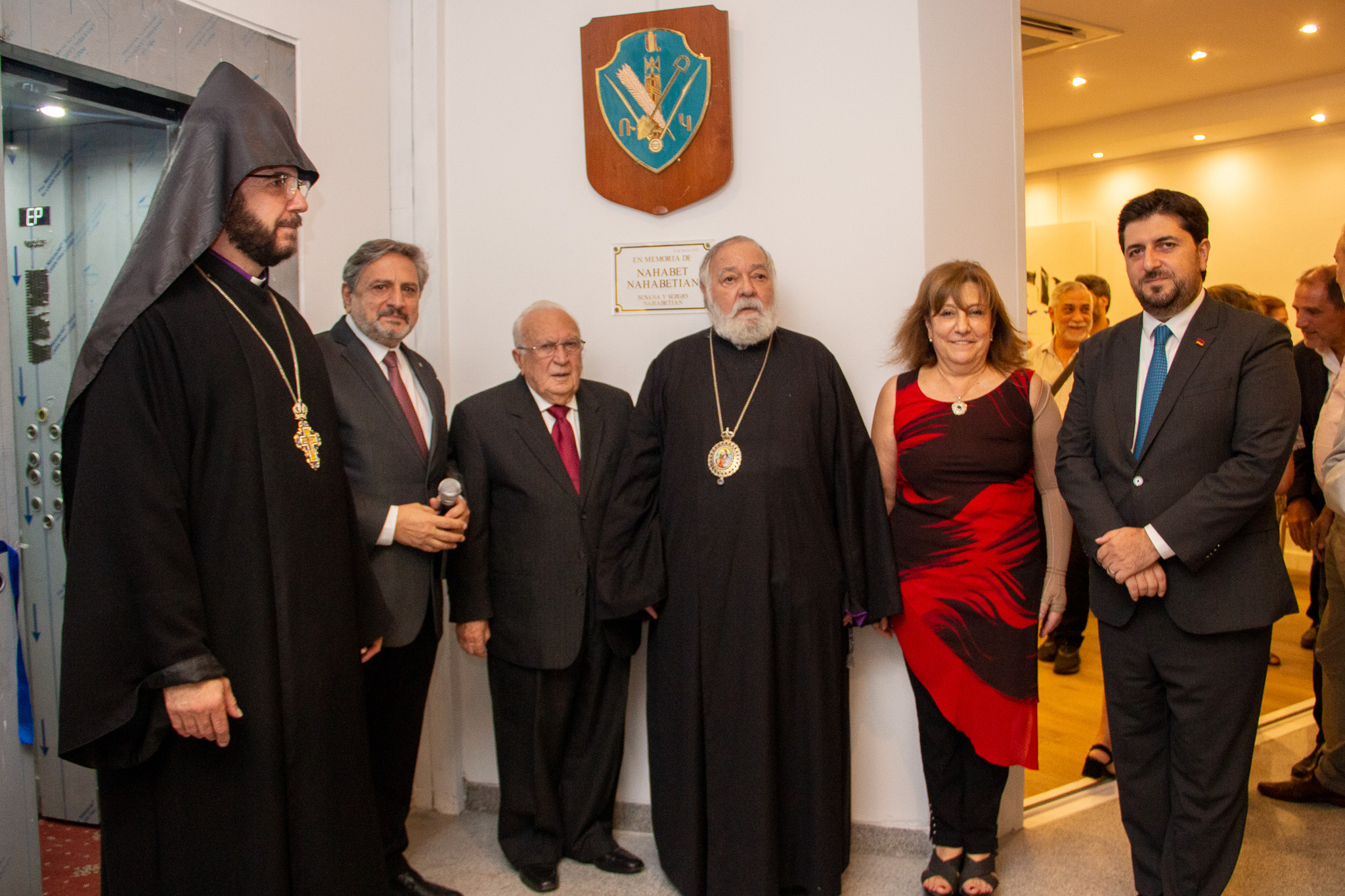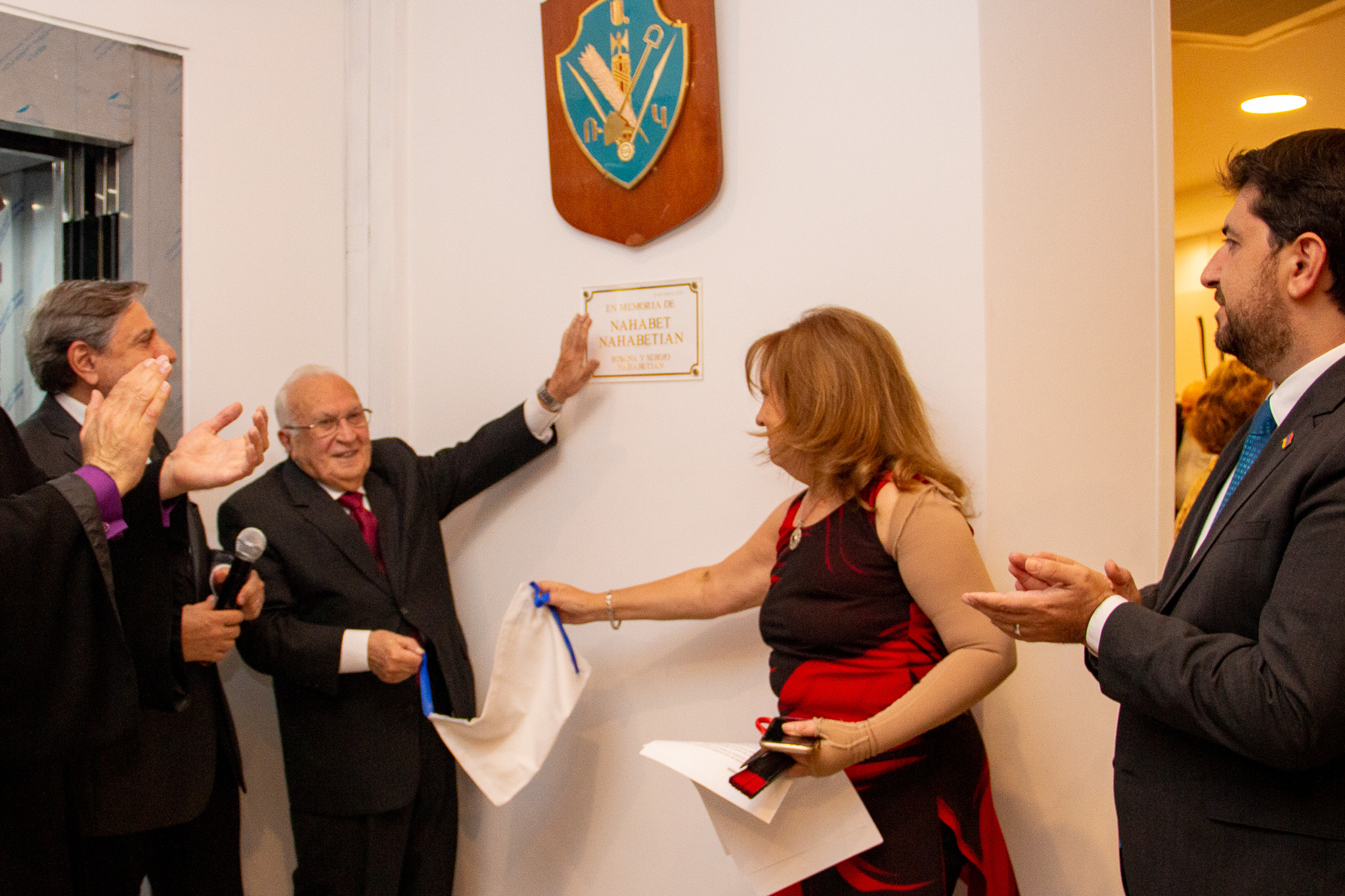 The brand new air-conditioning system in all areas made the building ready to host more successful cultural activities as being carried out throughout the years, only interrupted by the pandemic.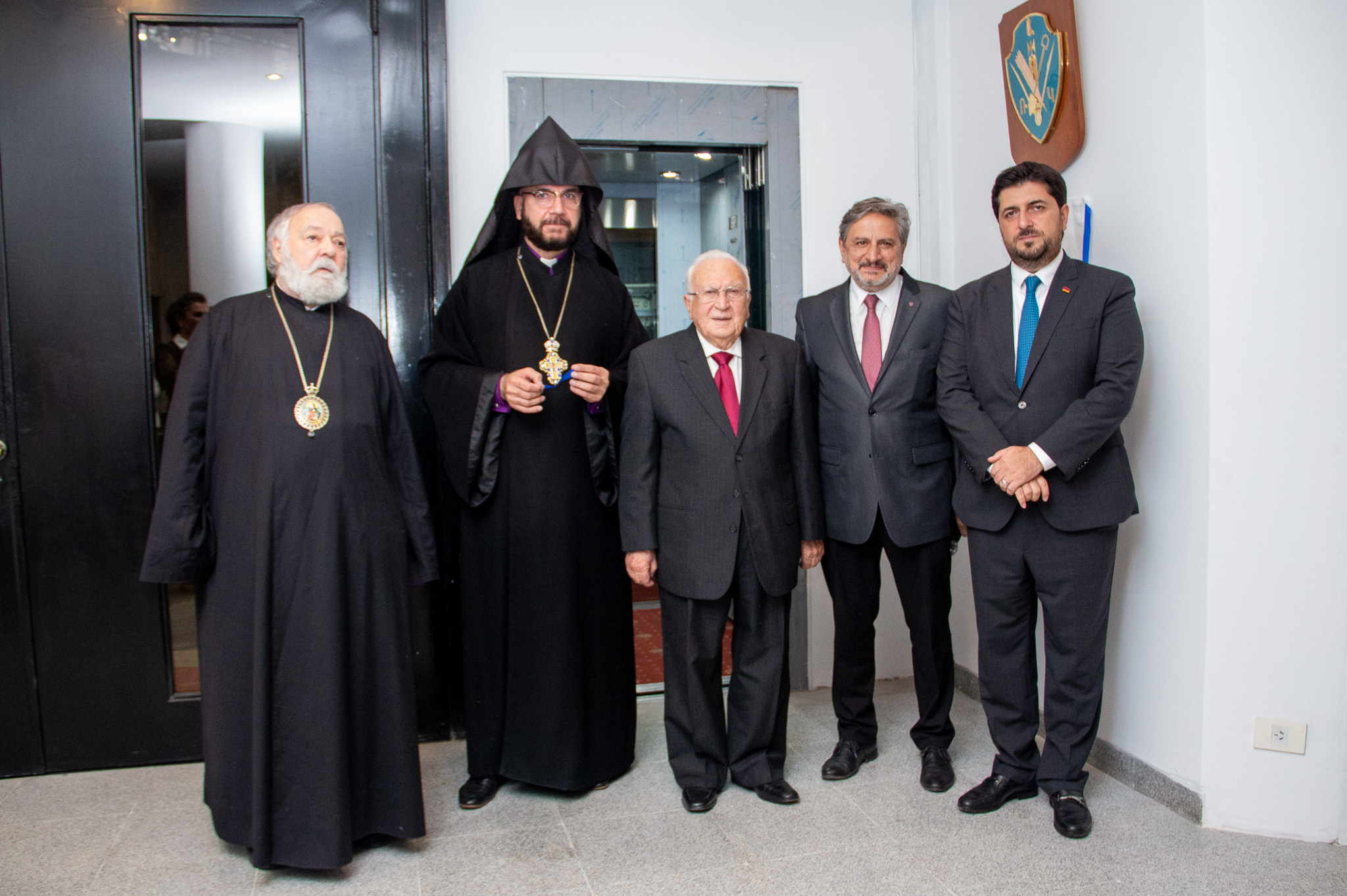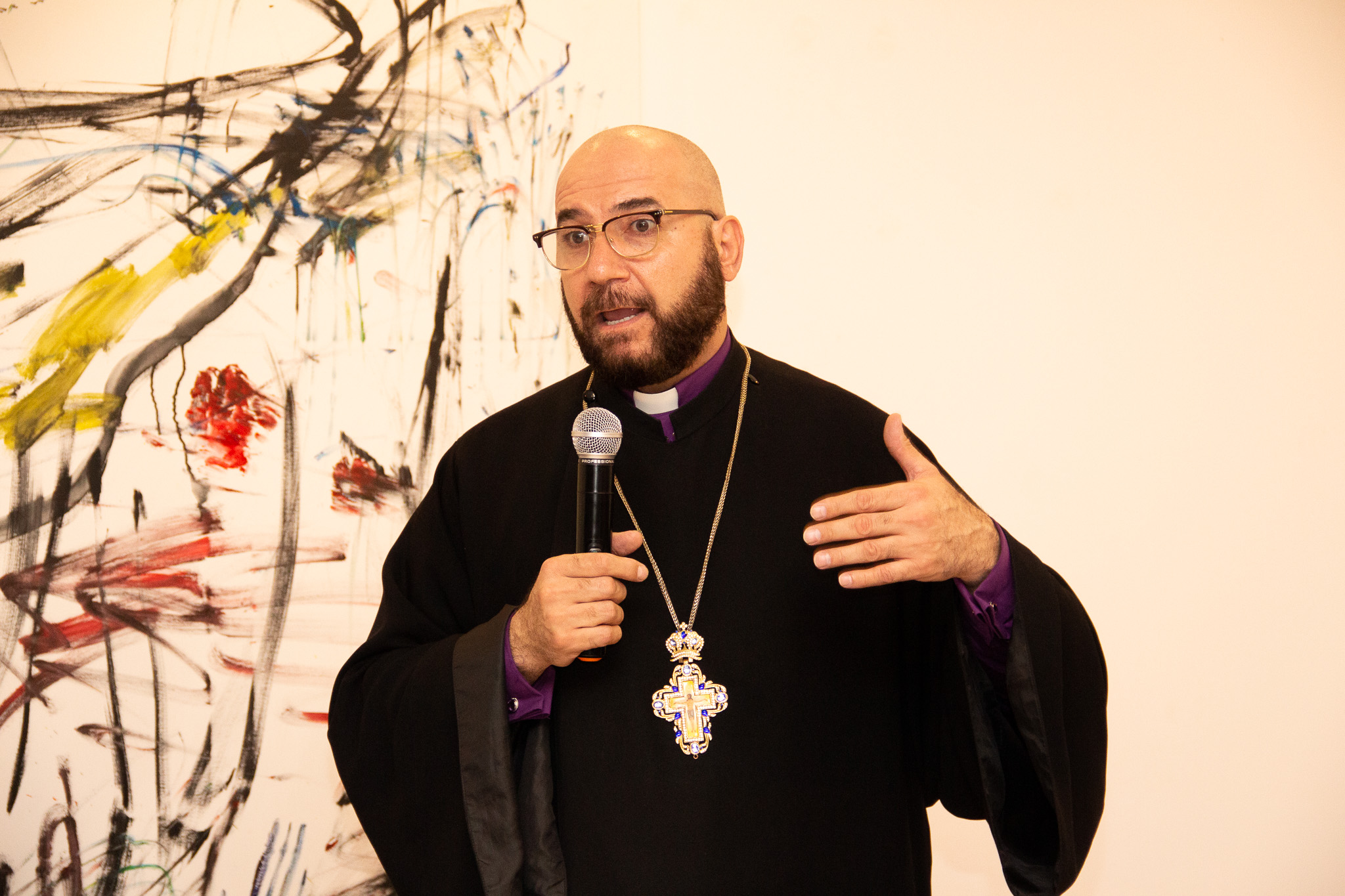 As a result of the improvements recently made, now the Tekeyan Cultural Center is open to the entire community, to continue serving the Armenian culture, as part of the Armenian Cause. Preserving, keeping, cultivating and making new sprouts grow as a means to nourish our national identity.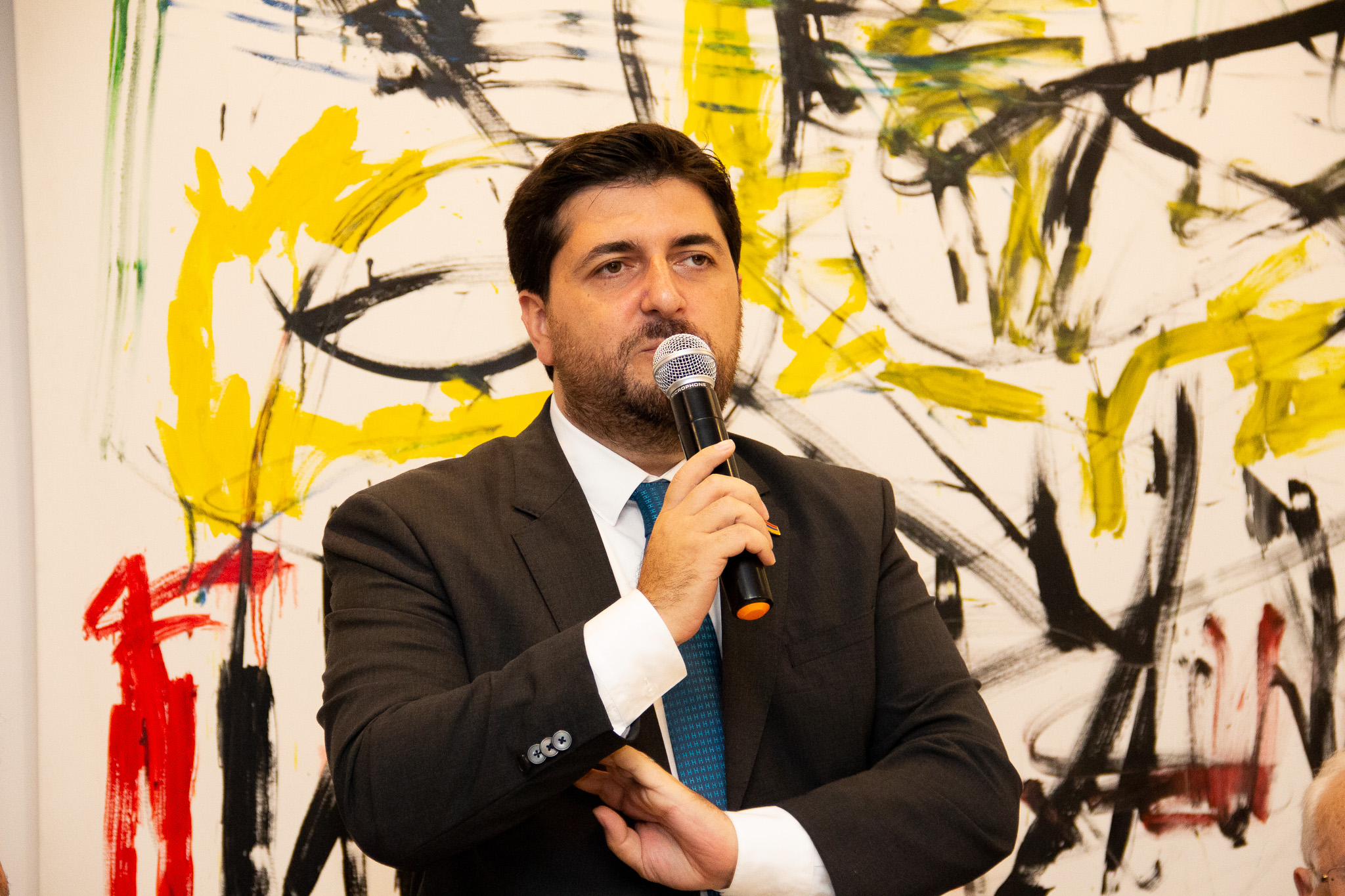 The floor was taken by the Armenian Ambassador to Argentina, Mr. Virabyan, Archbishop Aren Shaheenian and Mr. Azadian who granted Mr. Sergio Nahabetian the honor for his merits and contributions to the community.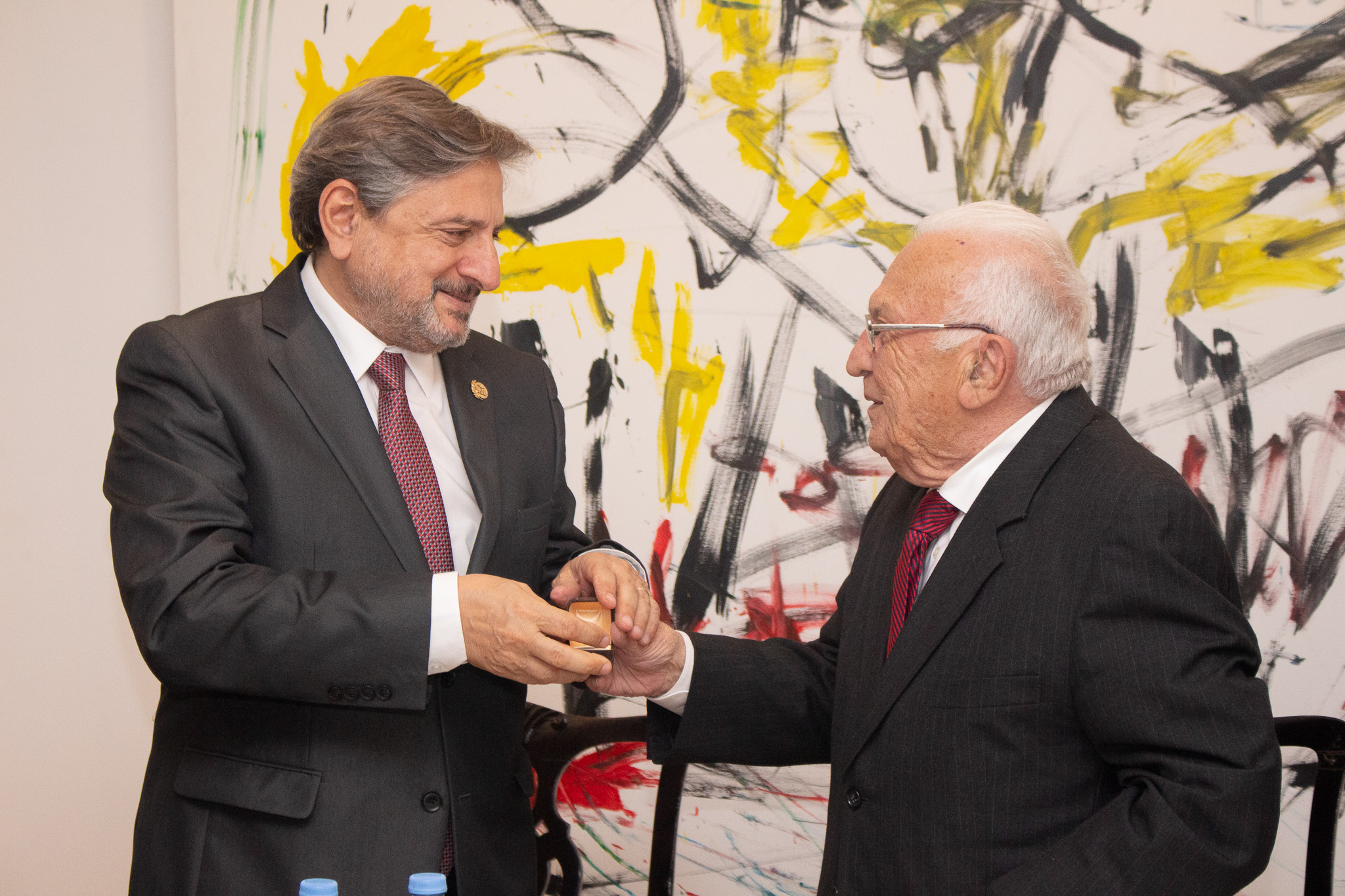 Sergio Nahabetian's, President of the Tekeyan Cultural Center, address:
Good evening to you all. It is clear that today is a very especial day, due to the varied emotions we are experiencing.
The Tekeyan Cultural Center was in need of renovation, its facilities required an upgrading, so as to offer its services to all members of the community, to be a center accessible to the public and especially to meet the expectations of our present society.
This is the reason why, an elevator was installed, to make our building accessible to adults and disabled people, therefore new spaces were designed and remodeled, a great effort carried out by Susana Dergarabetian Nahabetian.
It is our intention that from now on, the center will resume its cultural and social activities with new energy and strength.
We are grateful to the artists Alejandro Avakian, Mirta Kirbassian and Gladys Apkarian who willingly handed their valuable works to be exhibited at this re-inauguration.
Our deepest gratitude to Mr. Jorge Sarrafian, the person who made this project his own, he became the eyes and ears of Susana, our designer. Thank you Jorge, you are already an important part of Tekeyan Cultural Center.
Dear all, this is your house, and you'll be always welcome.
Thank you!