16th HAMPARTZUM CELEBRATION ORGANIZED BY THE HAMPARTZUM COMMITTEE OF THE WESTERN DIOCESE

The Feast of the Holy Ascension (Hampartzum) was observed by the Armenian Church on Thursday, May 13, 2021. The feast marks the Ascension of our Lord Jesus Christ into heaven on the 40th day after His glorious Resurrection.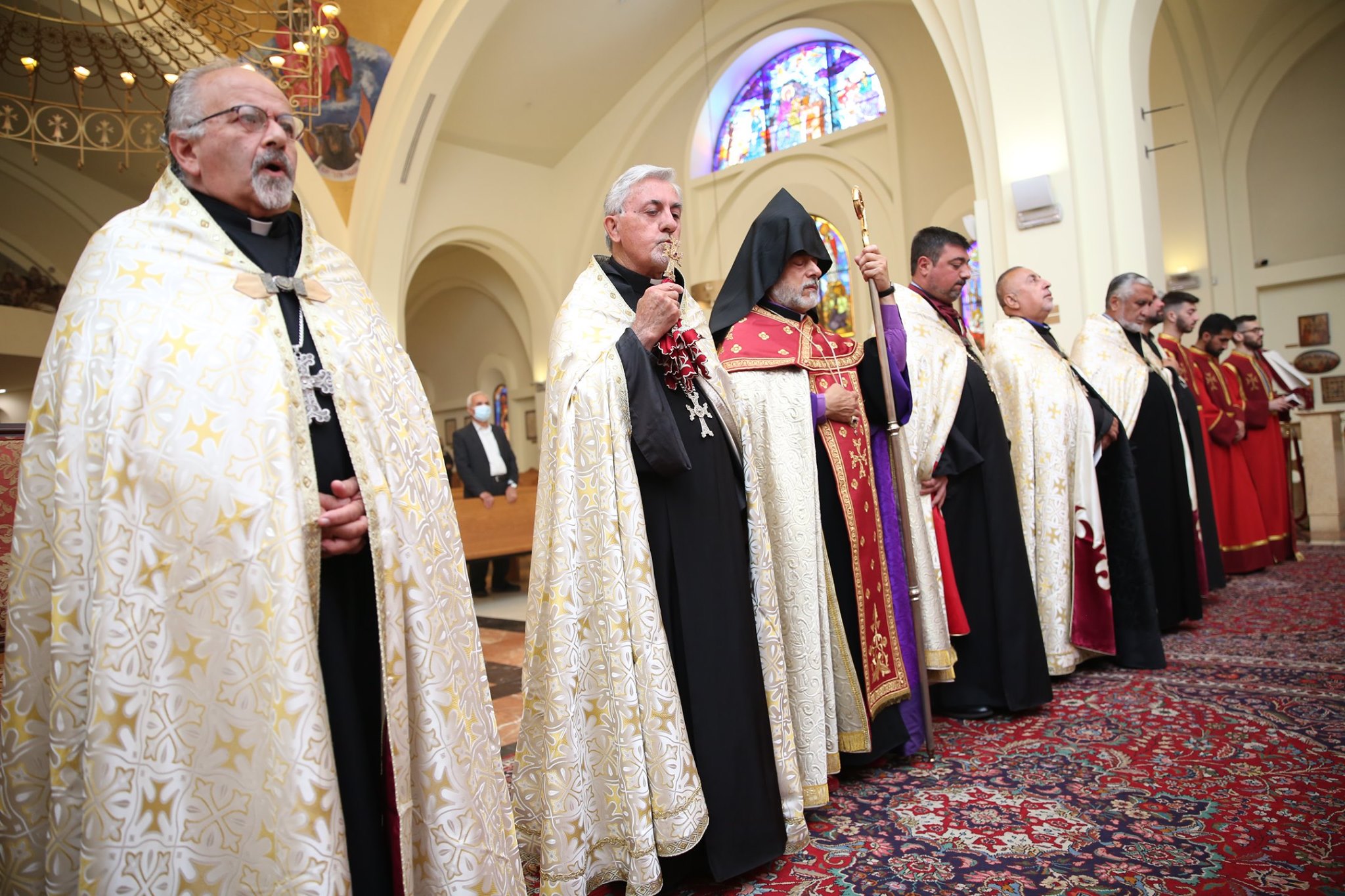 The festivities commenced with the celebration of the Divine Liturgy at St. Leon (Srbots Ghevontiants) Armenian Cathedral by the celebrant priest the Rev. Fr. Gevorg Abyan.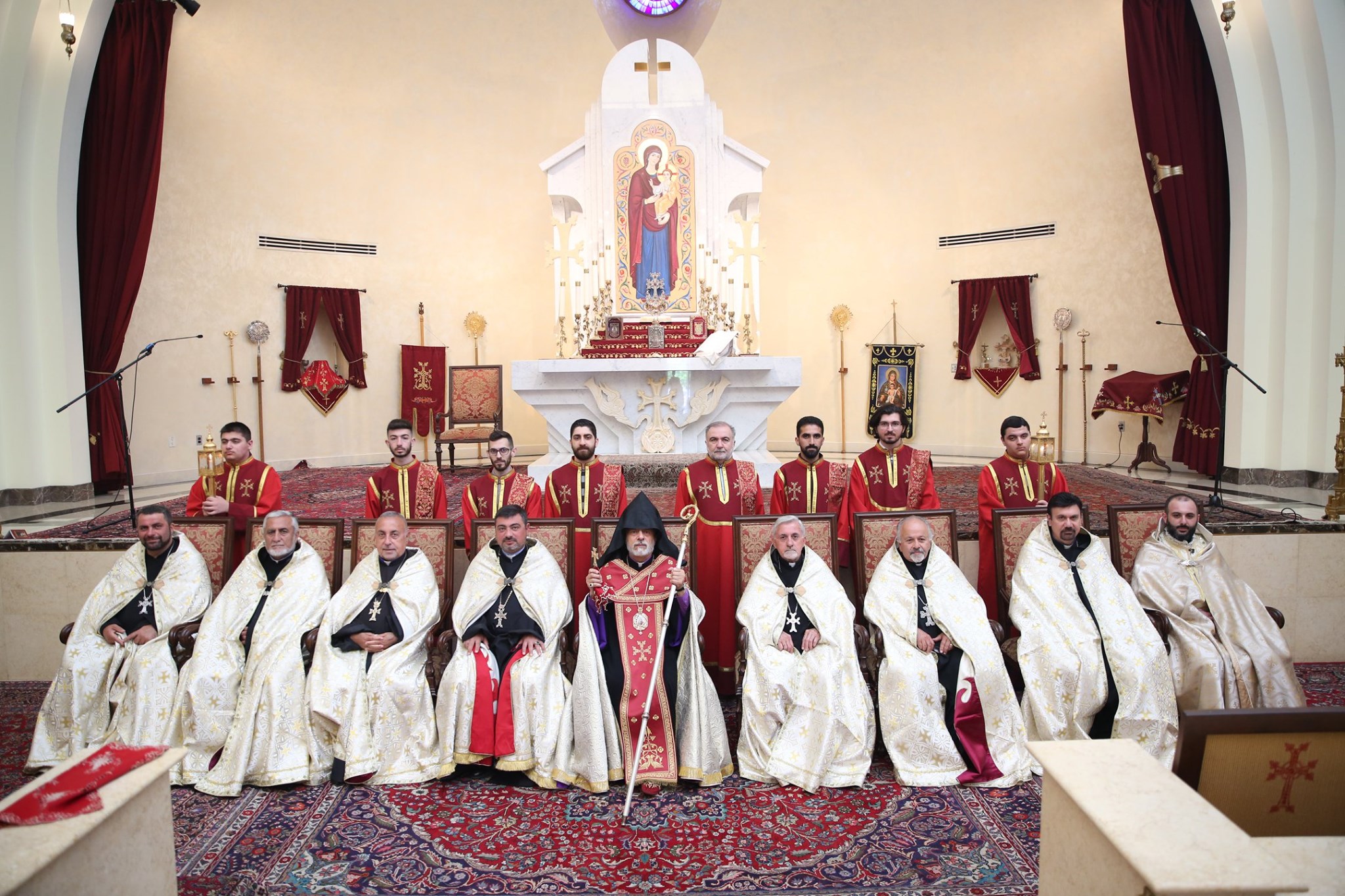 Presided over by His Eminence Archbishop Hovnan Derderian Primate of the Western Diocese of North America, Diocesan clergy of the Greater Los Angeles area participated in the service.

Following the service, the faithful congregated at the Nazareth and Sima Kalaydjian Hall for the Ascension Day luncheon. Welcoming remarks were delivered by Araxie Boyamian Co-Chair of the Hampatzum Committee who thanked the faithful for attending the luncheon following the COVID-19 pandemic.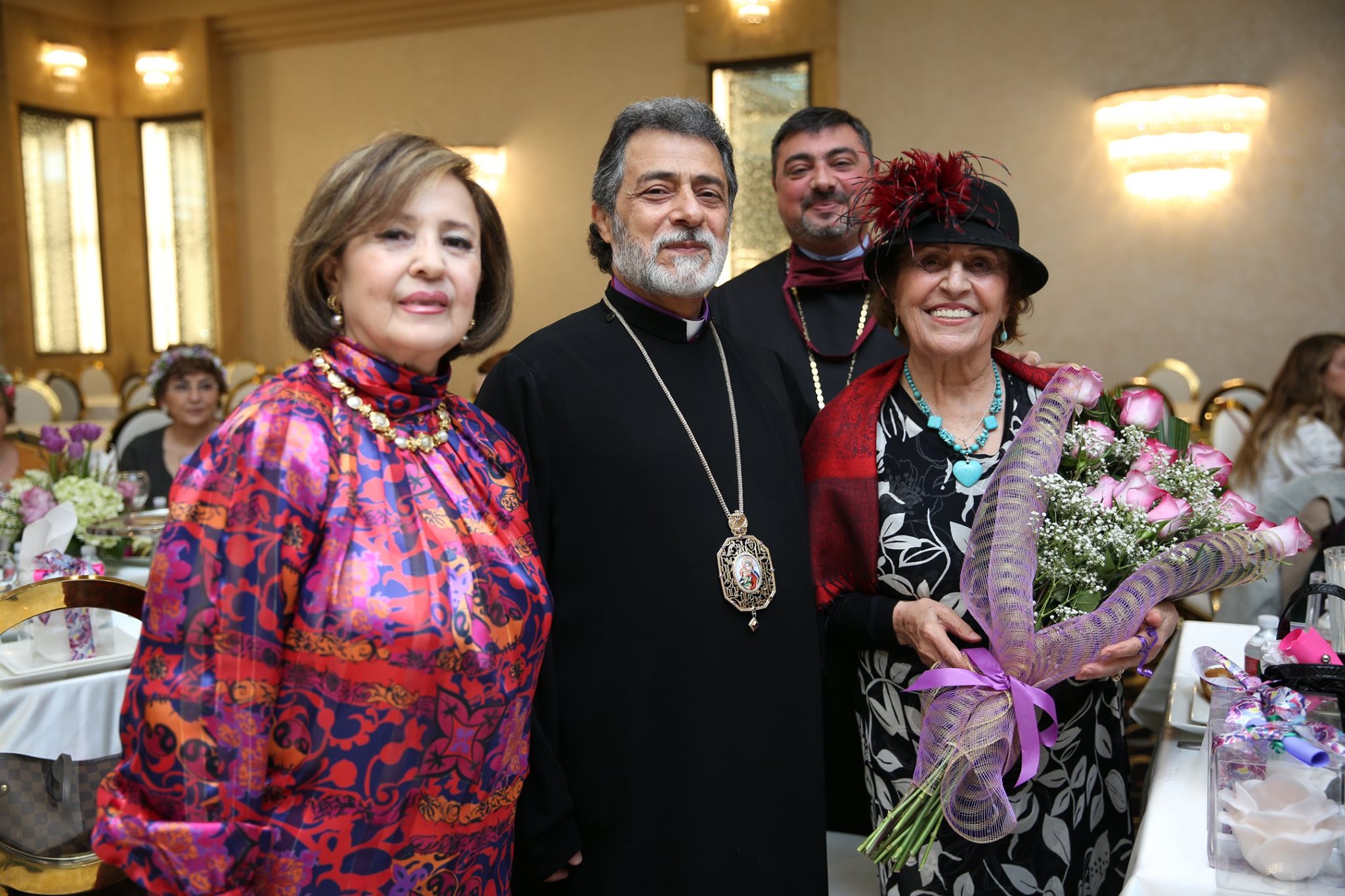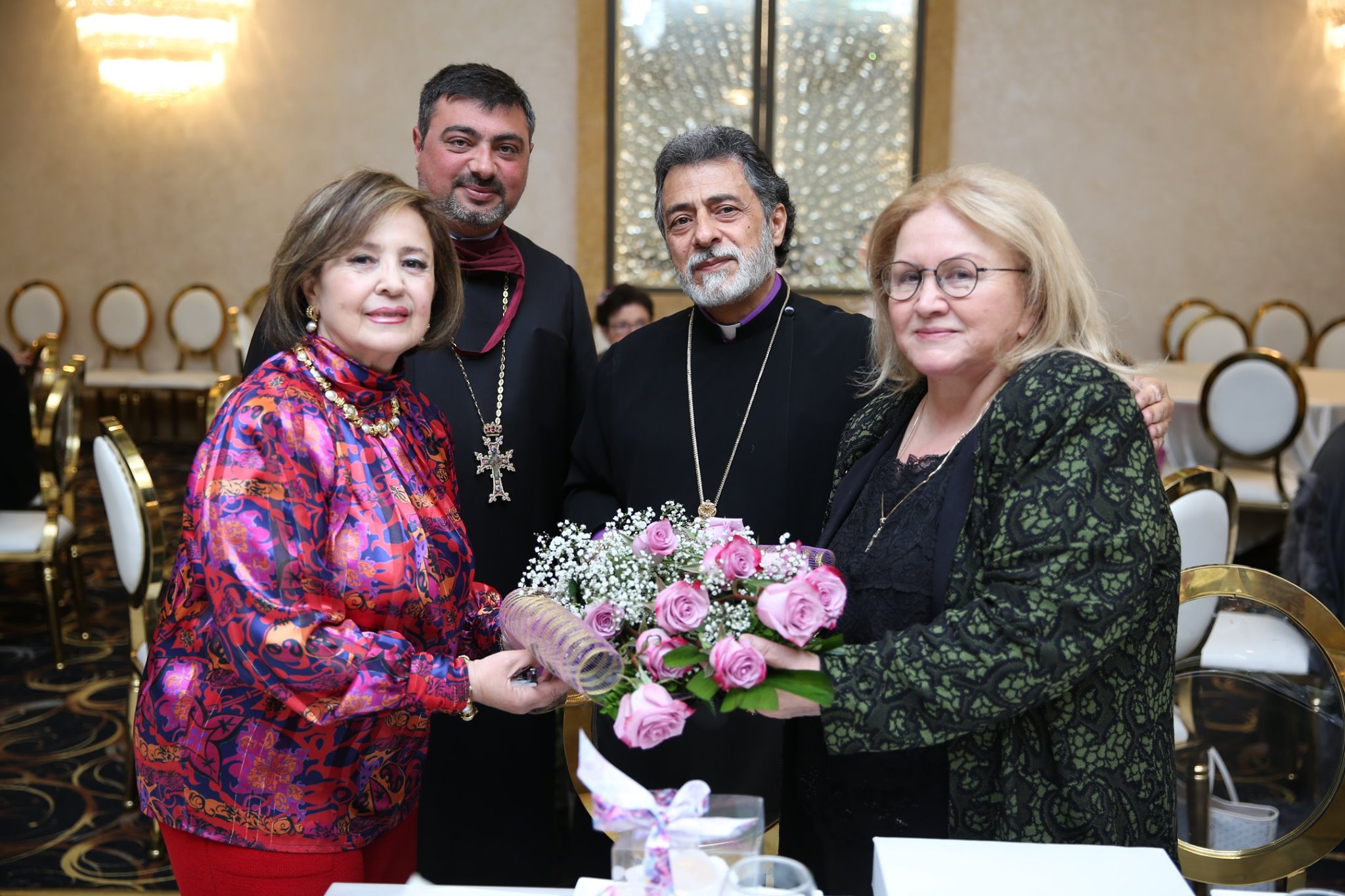 Mrs. Boyamian acknowledged the presence and the support of the Diocesan committees and organizations: Mrs. Lily Balian Chair of Protocol Committee; Mrs. Gladys Saroyan, Chair Ladies Society Central Council; Mrs. Ellie Andreassian , Chair Western Diocese Saturday School Educational Board, Mrs. Silvana Vartanian, Chair of Nerouj Network; Mrs. Sirvart Kavoukjian, Principal St. Peter's Sound of Children Cultural Center; Maestro Raffi Mikaelian, Director of Shnorhali Choir of St. Leon Armenian Cathedral and Mrs. Hermine Janoyan, founding member of Hampartzum Committee.

In his remarks The Primate reflected on the significance of the Feast of Ascension: "Through the Ascension of our Lord and Savior Jesus Christ, we as faithful are called upon to renew our covenant with God."

The Primate congratulated and expressed words of gratitude to the sponsors Mrs. SIbil Aprahamian, Mrs. Edith Vartanian, and Mrs. Alice Navasargian for their generosity and benevolence.

Archbishop Derderian commended the selfless efforts of Hampartzum Committee members Co-chaired by Arpi Barsam, Araxie Boyamian, Co-Chair, Hermine Janoyan, Vice- Chair, , Alice Chakrian, Belet Shahbazian, Ani Ajemian, Heidi Kavoukjian, Diyana Danielian, Annette Kosker, Diruhi Petrossian, Marale Boyajian in organizing the event in such a short time. During the luncheon, guests enjoyed Sound of Music performed by the children of St. Peter Armenian Church of Van Nuys.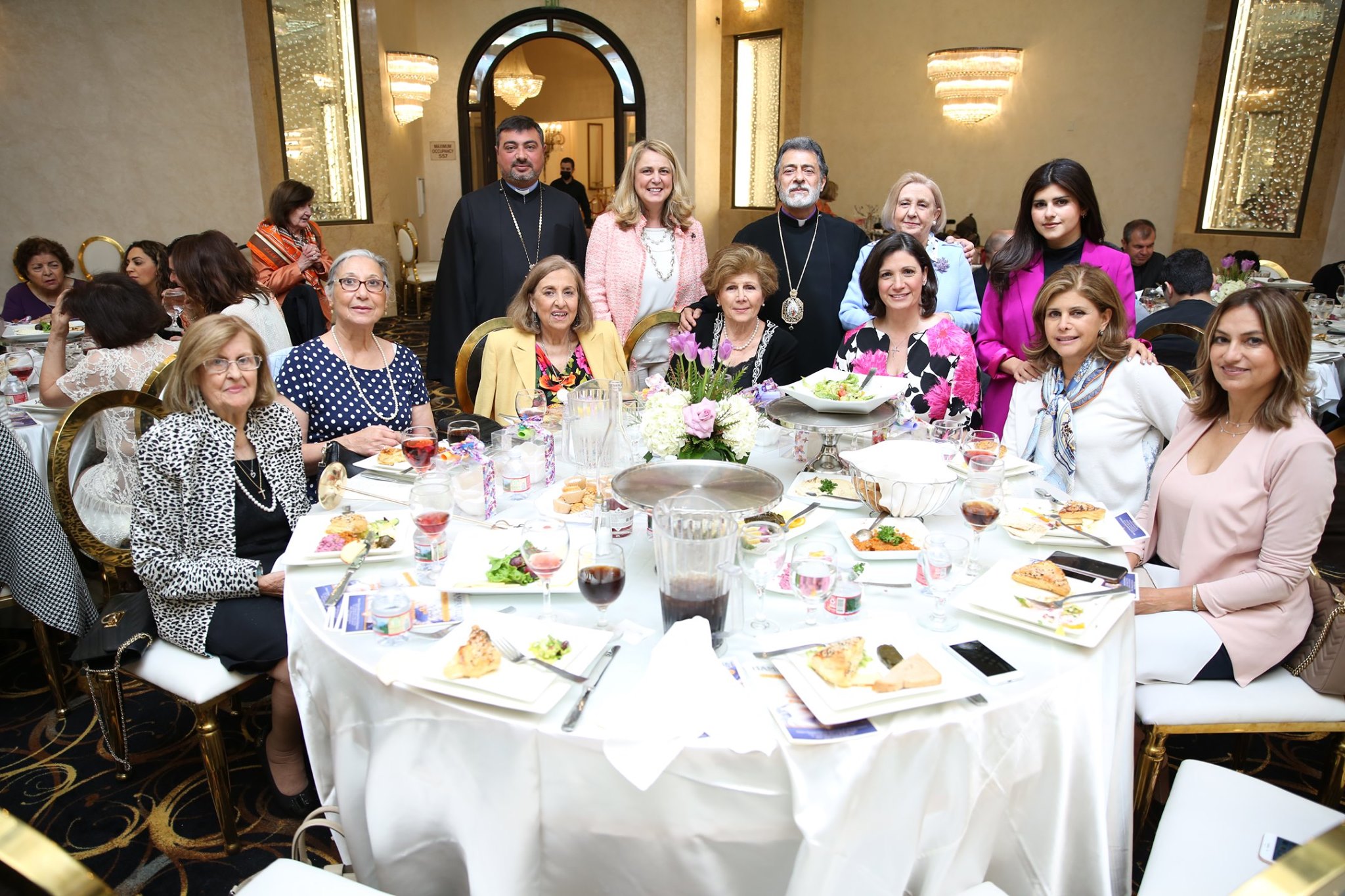 Delicious luncheon was served catered by Ritz Collection.

Guests enjoyed reading the messages of the traditional "Vijag prepared by Mrs. Ani Ajemian and Heidi Kavoukjian.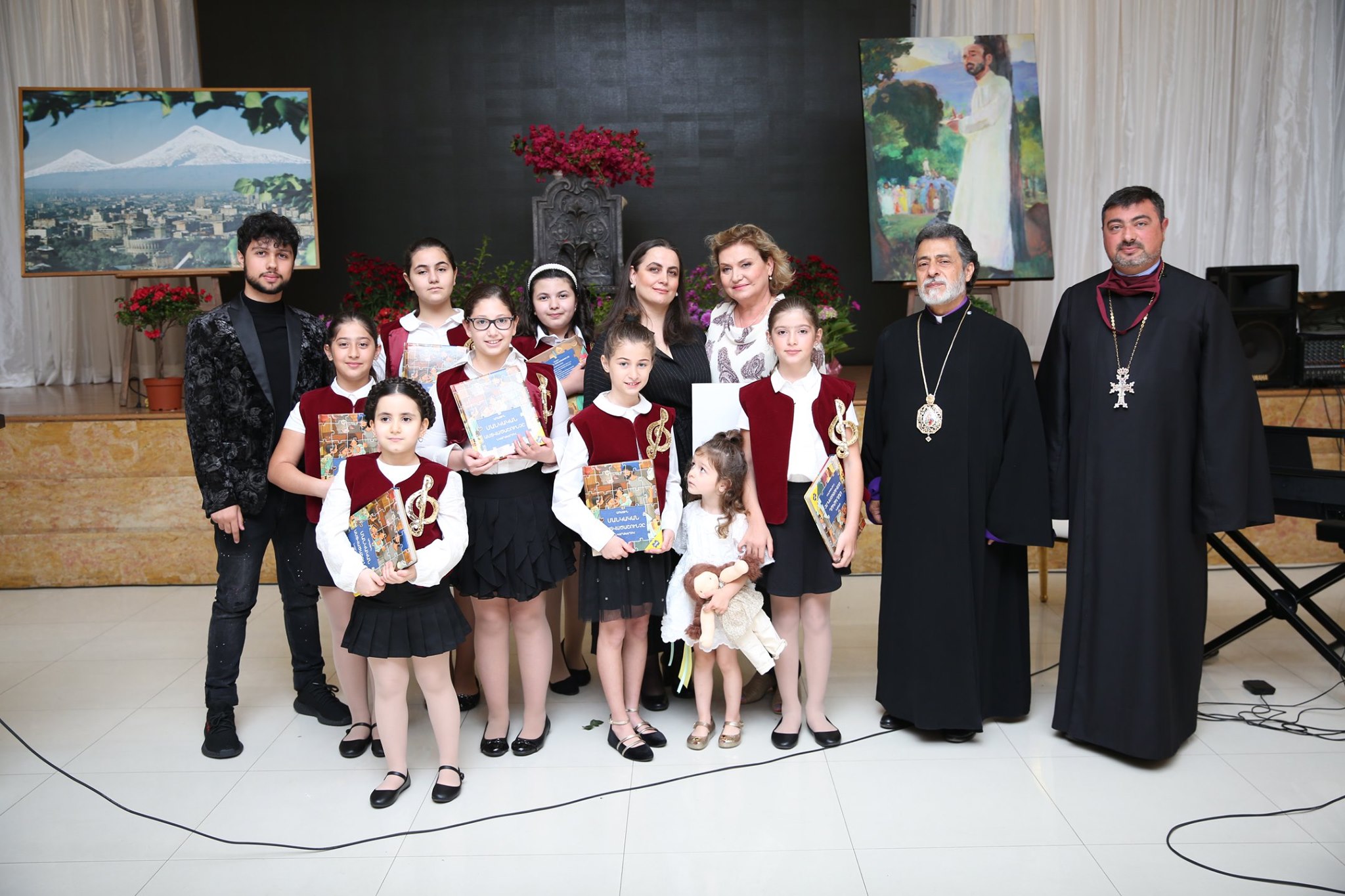 The Hamartzum Committee expresses wholehearted gratitude to His Eminence Archbishop Hovnan Derderian, the Primate for his continuous pastoral support and encouragement and wishes him continued in all his God-pleasing endeavors.