On Monday October 24 th, Alex Nahabetian, Miguel Huguet in company of Susana Dergarabetian Nahabetian, a collaborator in editing the project, traveled to Lisbon, Portugal to meet with Calouste Gulbenkian Foundation authorities and to donate a copy of Armenia Aeterna, book which will be part of the Gulbenkian Museum.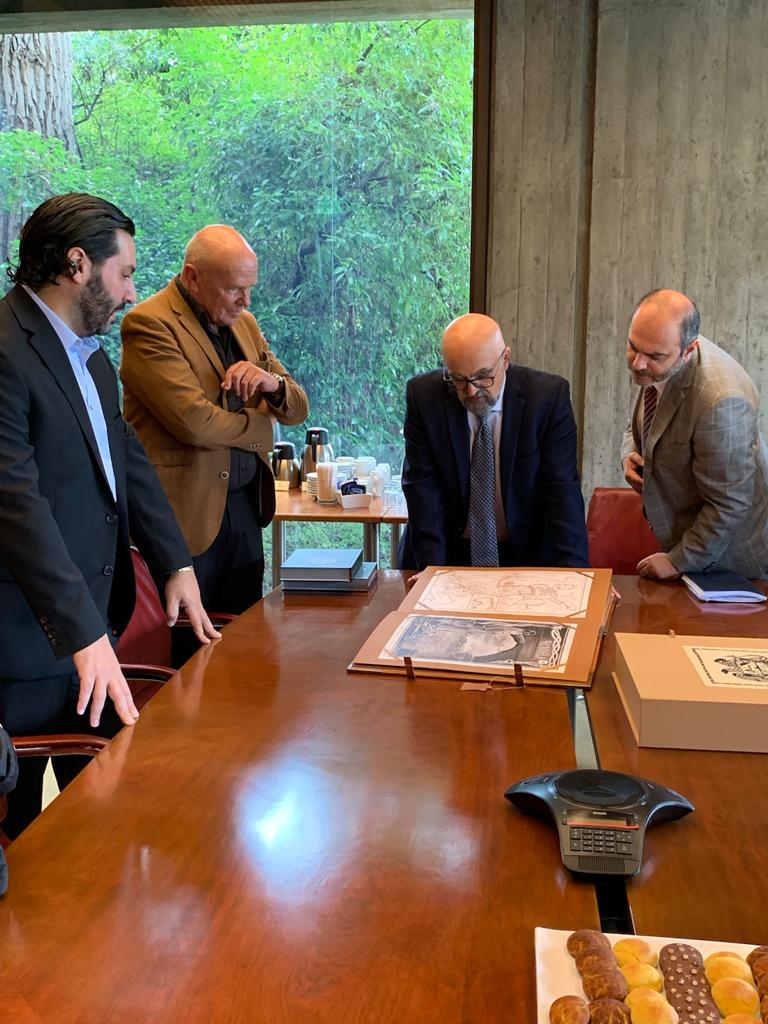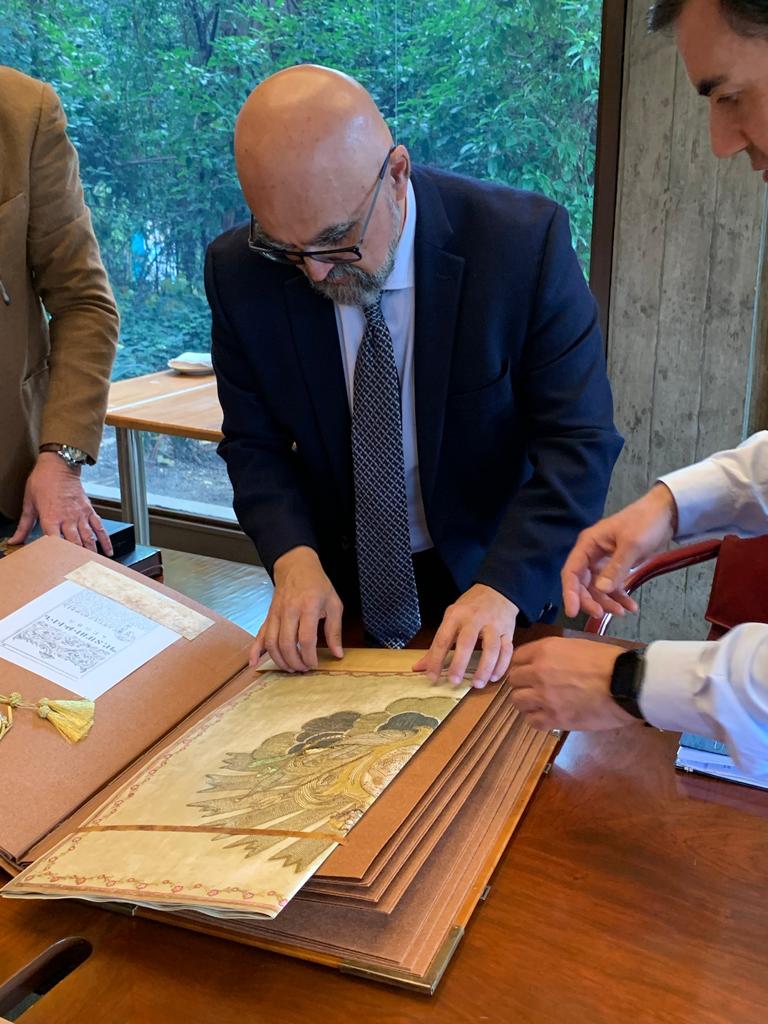 Special thanks to Razmik Panossian, Director of Armenian Communities, Vahe Mkhitarian, Arman Amirkhanian, Shogher Margossian, Vera Cunha, Ana Barata and Cristina Ramos for being part of this special moment.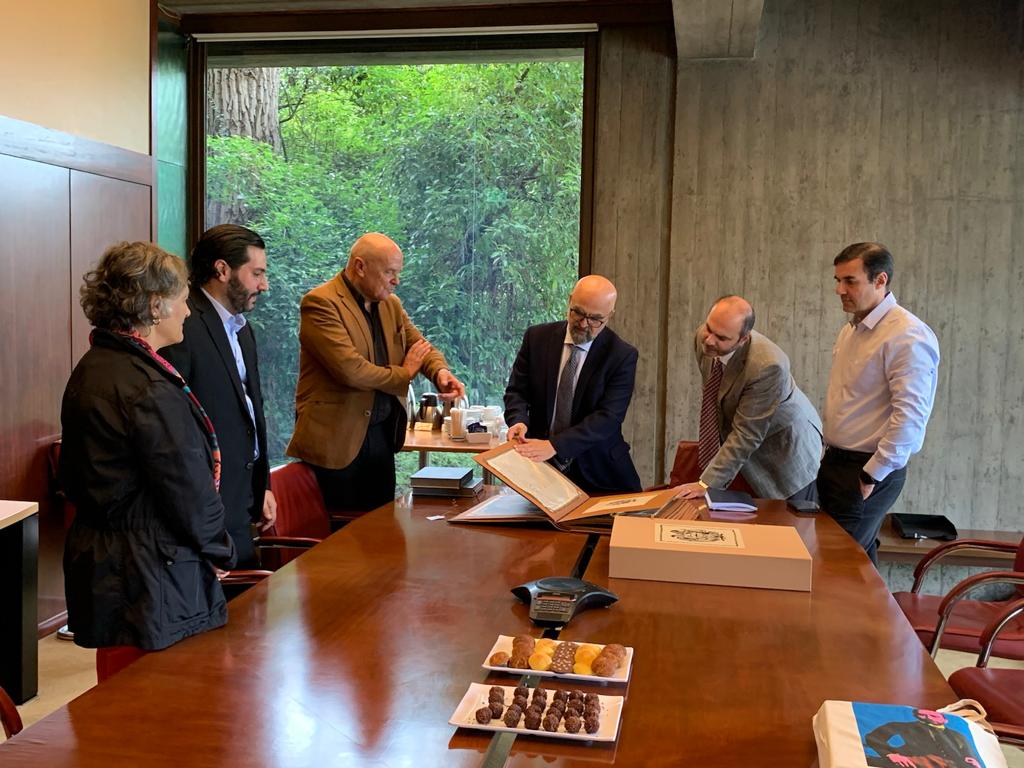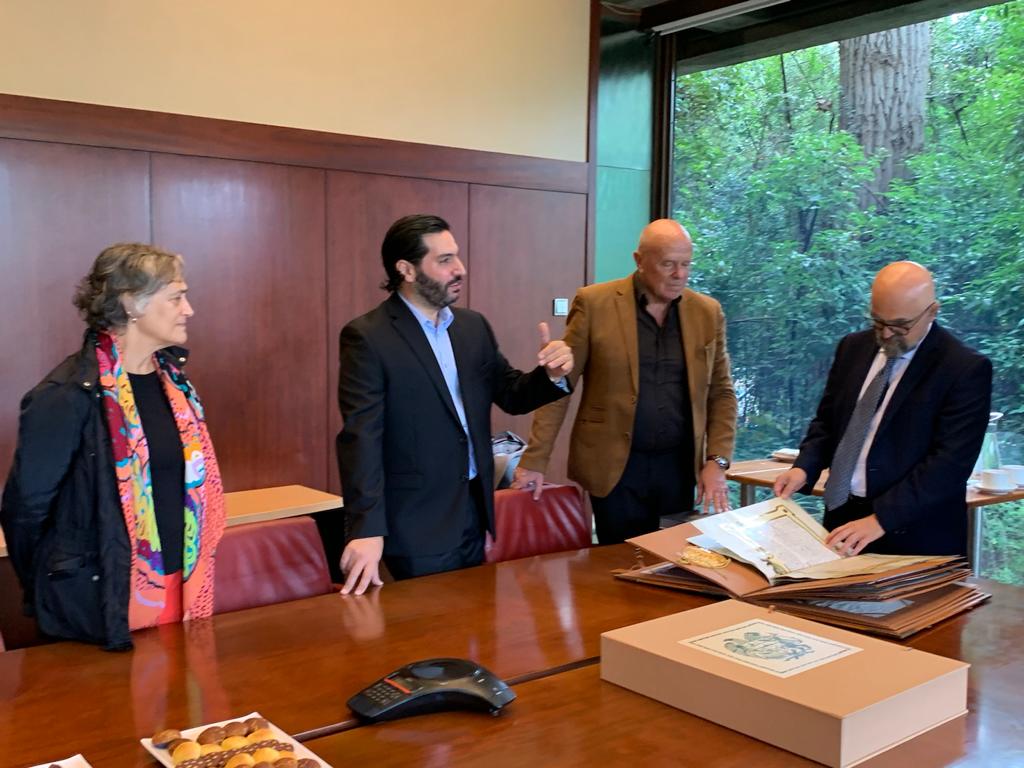 Armenia Aeterna, was recently presented at the Frankfurt International Book Fair, and is a compilation of 41 documents that were selected from more than twenty world archives, including Great Britain, France, the Madenataran of Armenia, Russia, Italy, USA, the Vatican, private collections, etc. in which it is a question of putting Armenian history in the context of world history.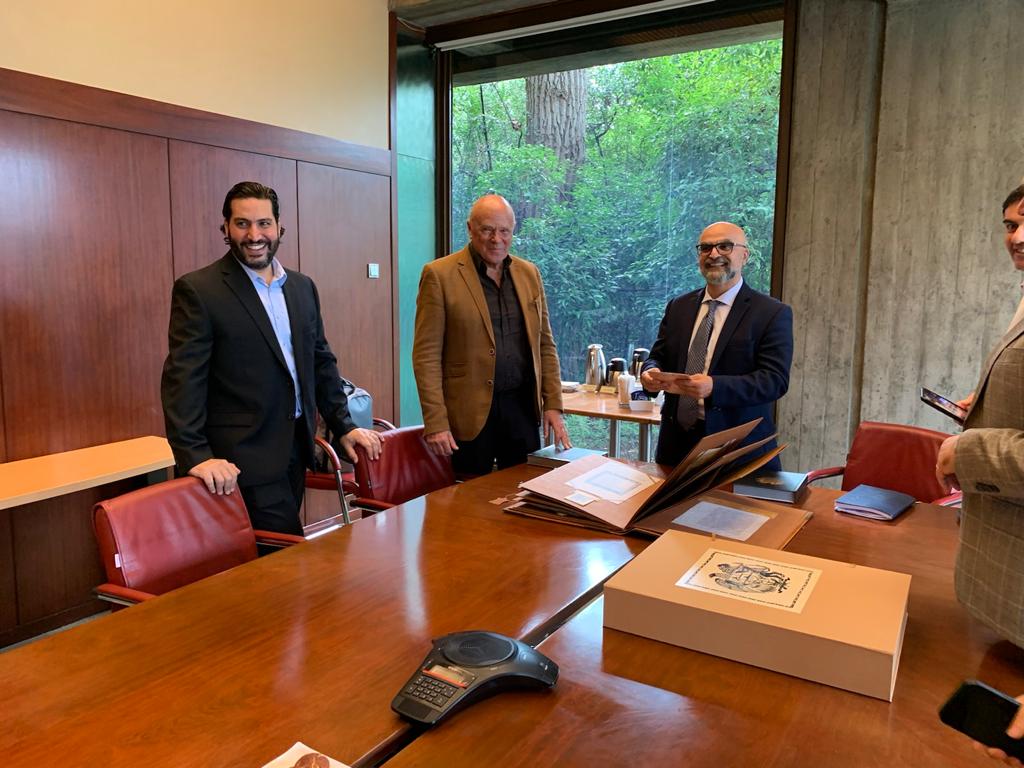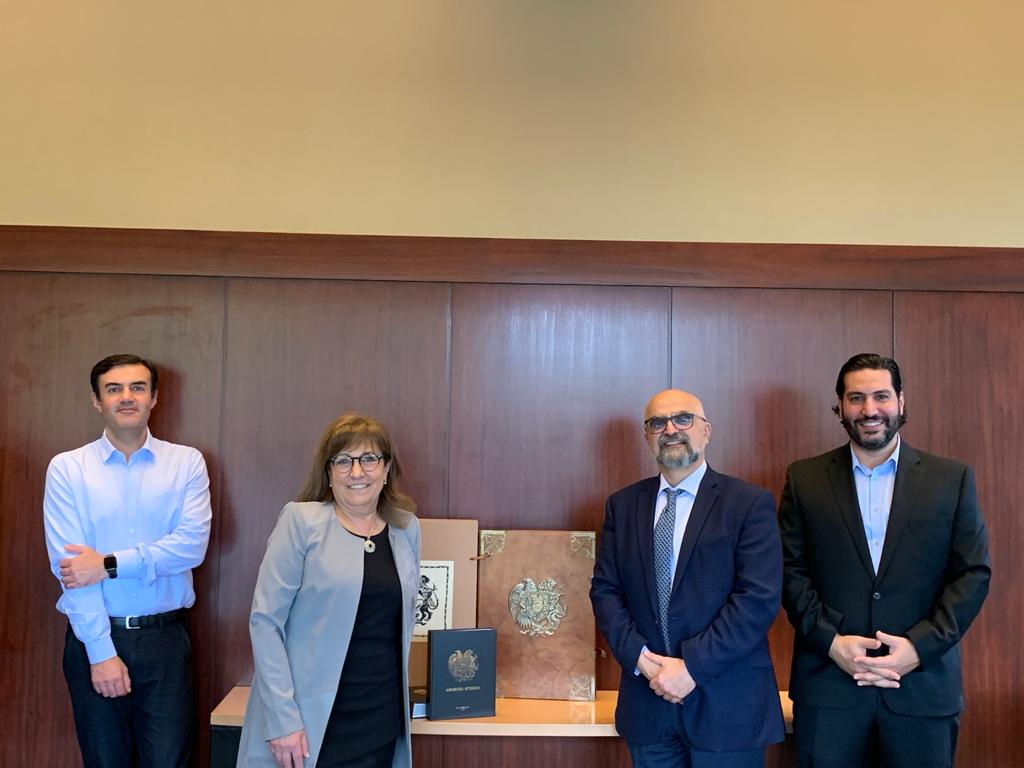 Although these are not all the documents that testify to the passage of the Armenians and their trajectory in world history, the very diverse compendium, with an objective look, since the work was supervised by two well-known historians, specialists in history and culture Armenia: Prof. Giusto Traina, Sorbonne Université, for Ancient and Middle Ages, and Prof. Aldo Ferrari, Ca Foscari University, for modern and contemporary history, who have been assisted by Dr. Inmacolata Eramo, University of Bari Aldo Moro and Dr. Paolo Lucca, University of Venice Ca Foscari, is enough as a written testimony, before humanity.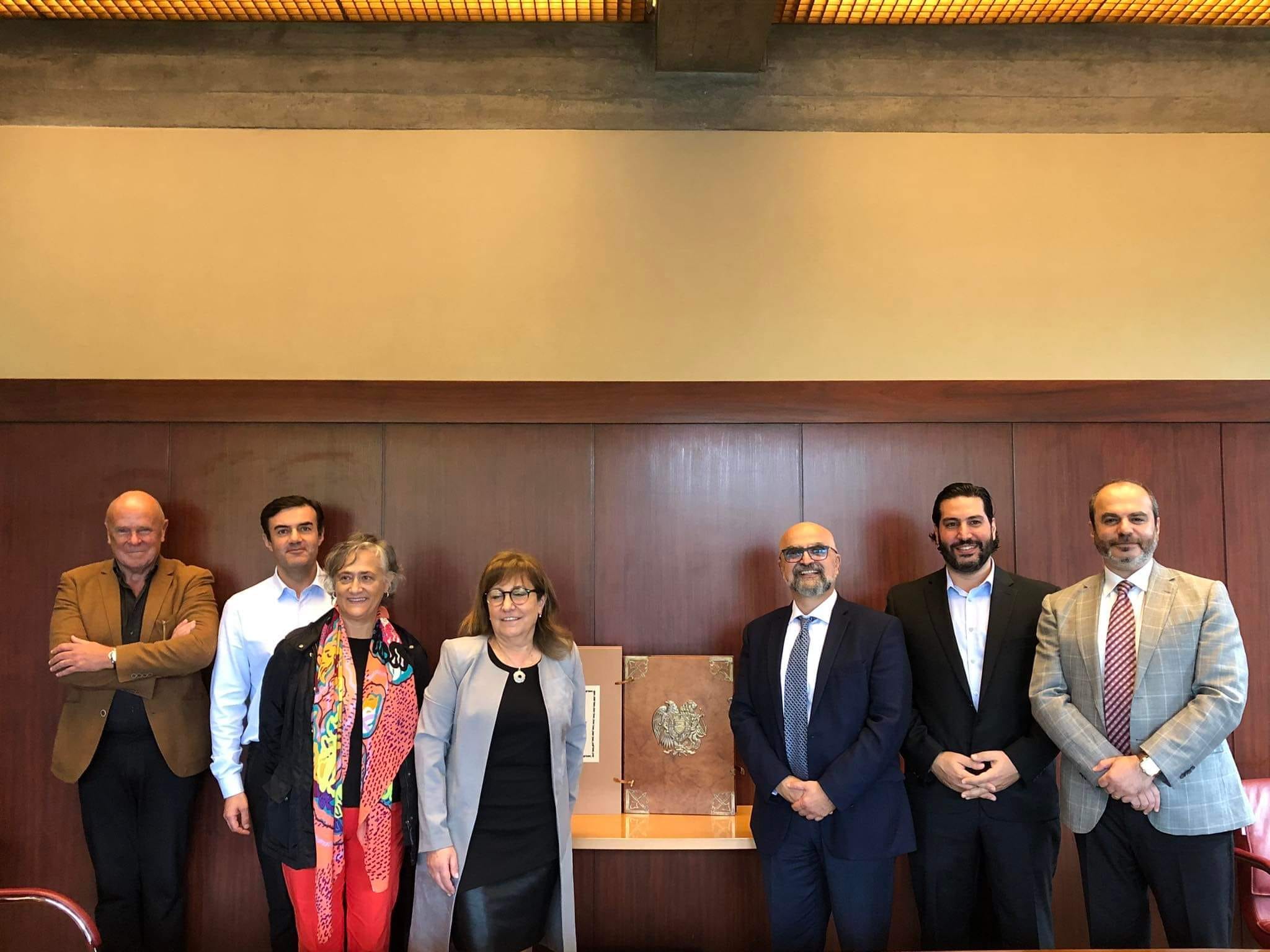 Armenia Aeterna has a publication limited to 991 copies, numbered and notarized in the European Union, and is accompanied by a study book, in 6 languages, English-Spanish, Western Armenian-Russian, and German-French, with the aim of clarifying and demonstrate all the detailed information of each document.
From now on the Calouste Gulbenkian Museum will exhibit it among its collection.